The Clovis Area Transit System (CATS) is the public transportation service for the Clovis area.  With a Federal Transit Administration grant the City of Clovis and the NMDOT
Transit
& Rail Division fund the delivery of service within the
city limits.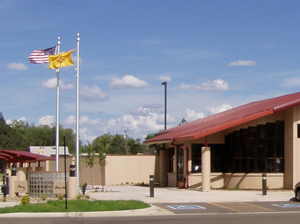 The City operates a reservation-based, demand-response system.  With patrons scheduling their trips in advance, the system is able to group trips making best use of available staff, vehicles and funding.  For 75¢, passengers can ride anywhere in town one-way.  By sharing rides and allowing for the extra time to do this, the fare is kept at a minimum.
CATS operates with a staff of fifteen; 5 administrative (4 full time, 1 part time), and 10 operators (8 full time, 2 part time).  The fleet consists of 16 vehicles; ranging in size from minivans to mid-size transit buses.  Annually CATS provides an average of 68,000 trips and travels 215,000 miles within the city of Clovis.
To learn more, contact CATS by calling the office at 575-769-7910 ; by fax 575-935-7910 or email cats@cityofclovis.org
This agency does not discriminate on the basis of race, color, religion, sexual preference, age, disability or national origin. To file a complaint, please click
here
 for the complaint form and procedures or call the City of Clovis Human Resource Director, Nancye Clements at 575-763-9652 . Passengers with disabilities requesting modification to current service procedures to enable access to our service must call us at 
575-769-7910
 or email us at cats@cityofclovis.org. Please submit this request at least the day before your scheduled trip.